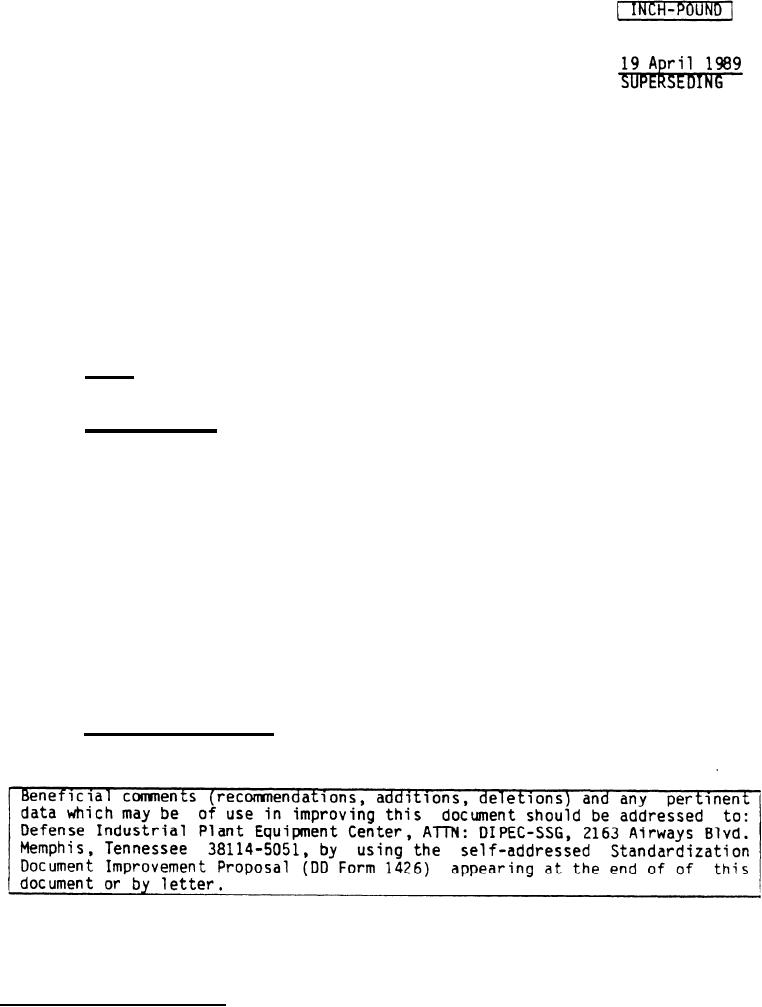 MIL-F-80069D
MIL-F-80069C
1 August 1980
MILITARY SPECIFICATION
FLARING, FLANGING, AND BEADING MACHINES, TUBE
This specification is approved for use by all Departments and Agencies of the
Department of Defense.
1.
SCOPE
tube forming
1.1 Scope. This specification covers two types of metal
machines with equipment and accessories specified herein.
1.2 Classification. The machines shall be of the following types and sizes
listed in 3.5. lh e size to be furnished shall be as specified (see 3.5 and
6.2).
Type I - Machine performs single flaring, beading, deburring and
squaring operations on metal tubing, by means of either a
rotary, or a combination of rotary and in-line motion of
the forming tools against the forming dies.
Type II - Machine performs single and double flaring, beading, single
and double flanging, reduction, and expansion operations
on metal tubing by means of in-line ram type, motion of the
forming tools, against the forming dies.
APPLICABLE DOCUMENTS
2.
2.1 Government documents.
AMSC N/A
FSC 3441
DISTRIBUTION STATEMENT A. Approved for public release; distribution is unlimited.
For Parts Inquires submit RFQ to
Parts Hangar, Inc.
© Copyright 2015 Integrated Publishing, Inc.
A Service Disabled Veteran Owned Small Business